Hypebeast: Pro Hunter's Gyrowinder Is a Captivating Watch Winder
17 January, 2020
Pro Hunter's Gyrowinder Is a Captivating Watch Winder
Inspired by an aerotrim.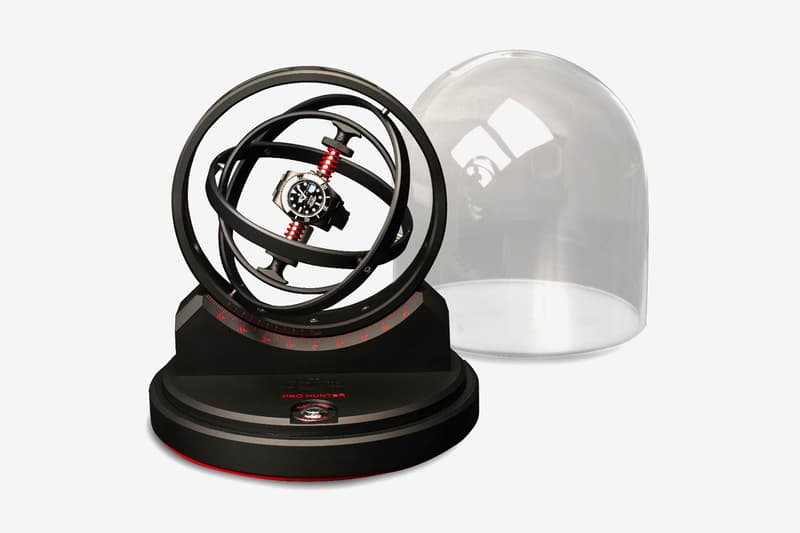 Custom Rolex aficionados Pro Hunter joins German safe manufacturer Döttling for a limited-edition watch winder. Meant to keep you automatic watches powered when not on your wrist, the Gyrowinder was inspired by an aerotrim (a multi-axis trainer used by pilots and astronauts) and can rotate the watch in any direction including a full 360-degree rollover.
The Gyrowinder features a set of counterweights, a start/stop button, a solid aluminum base, and a hand-blown glass cover. Priced at $15,600 USD, the 13-pound Gyrowinder can be found now over at UNCRATE.